We are An Australian manufacturing business located in Wollongong, NSW – actually making the products we sell.
The Moduplay Group is an end-to-end playground and recreation space construction company.
With over 30 years of experience designing, manufacturing and building great recreation spaces has resulted in an enviable offering for our clients and specifiers.
The Moduplay business is a comprehensive solution provider for Local Government, the Education sector and the Property Development & Hospitality Industries in the construction of play and recreation spaces.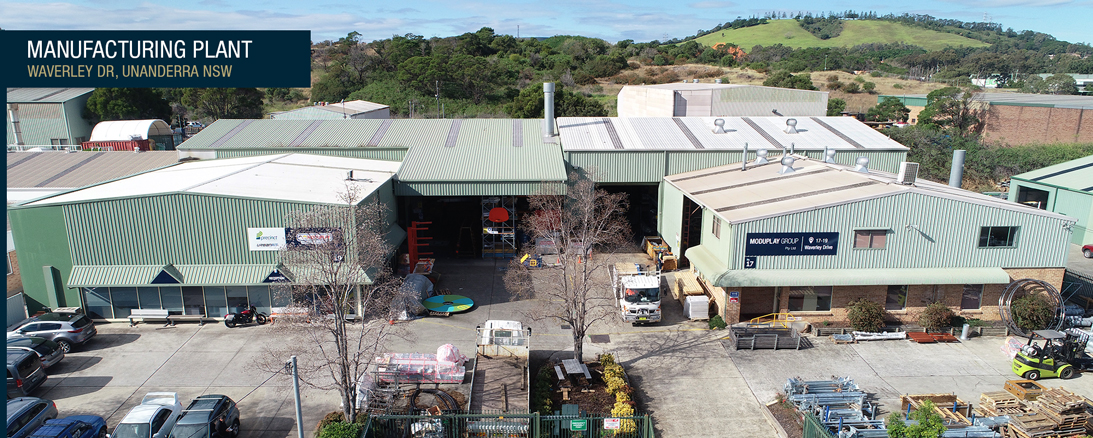 OUR MISSION
We bring play to the world for the well-being of people & communities.
OUR VISION
To develop the philosophy, services and scale to allow communities to effortlessly design, share and manage their play spaces.
OUR VALUES
ACCOUNTABILITY – We take responsibility for each job as individuals and as a team. We do what we say we're going to do.
LOYALTY – To the commercial interests of the business, commitment to our clients needs and support for each other.
ASPIRATION – We set goals to stretch ourselves and we challenge the status quo. We work to discover our strengths and use them to be the best we can for our clients, ourselves and each other.
PASSION – We believe what we do makes a difference, listen to our clients' needs and create the best possible outcome for them.
INTEGRITY – We are sincere, truthful and upfront in all of our dealings. We share our feelings and frustrations with our team and help each other to be our best through open and honest communication.
RESPECT – We value our colleagues and seek to understand their point of view, respect their privacy and appreciate their differences.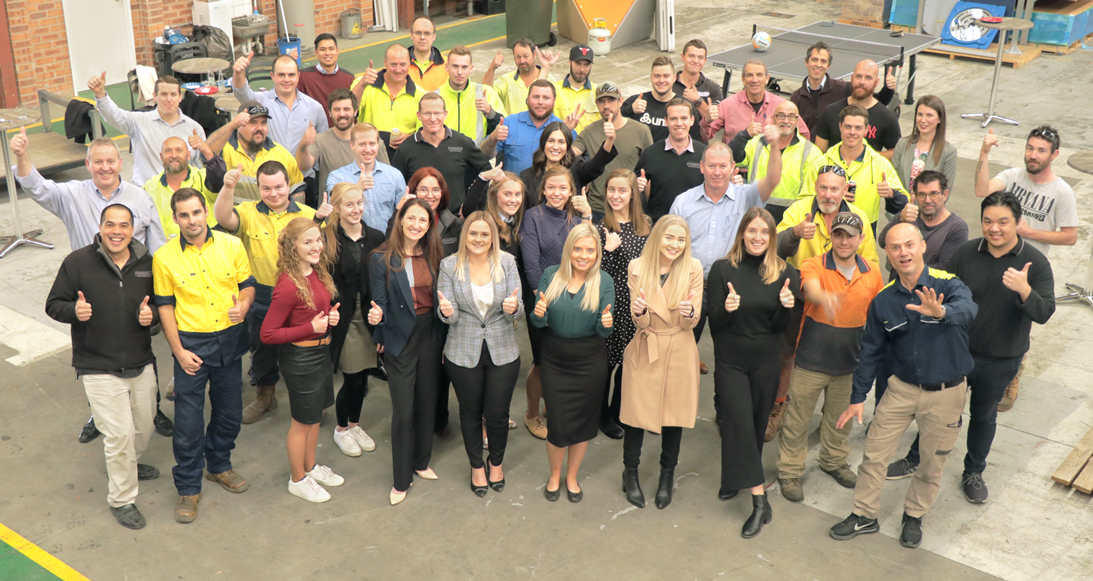 Moduplay Group employs 57 staff, plus contractors, from many different backgrounds.
Our team brings a broad variety of skills and vast industry experience to the challenge of creating great outdoor recreation spaces. Designers, engineers, CAD & visualisation professionals, welders, carpenters, installers and maintenance teams, as well as highly experienced key staff who have long association with the industry. We give our many years of experience back to our clients in the form of projects that result in the "best possible outcome".
We Bring Play to the World – for the Well-Being of People and Communities